Best 5 Free Video Editor for Chrome book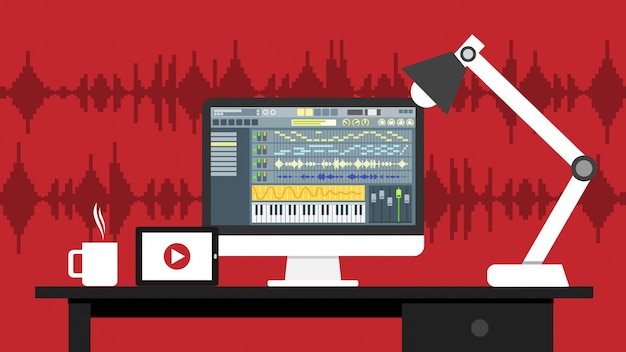 KAPWING
Instead of counting these down we'll start out with our favorite which is cat playing while its lesser-known than the others coming up. it does offer more free features with no time limits and watermarks some of the features include the ability to trim crop insert text and subtitles and images and audio and a meme generator. You can also export your video in full 1080p HD here's a quick look at the user layout to the right. google
You can change the output size and even choose a custom size one of the popular sizes listed the play button is located here in the lower left to watch your video. After you make any changes when you click inside the video you'll have choices on the right that let. You trim adjust the look of your video and crop and here at the top there are tabs to add text images shapes work with the timeline at audio scenes and subtitles.
When you go through creation in the upper right click on publish.  It's done processing you can download it to your computer or share it on Face book Twitter and Instagram with cap wink free to remove their watermark. You must be signed in to your account there is a file upload limit of 500 megabytes and your creations are stored on their servers for up to seven days. If you upgrade to capping Pro the upload limit is increased and your content remains on their site for more than seven days which might come in handy. if you need more time to edit your video especially if you're collaborating with others we'll move to the rest of these more Quickly.
Adobe spark in addition to creating videos and lets you make flyers greeting cards and post for social media. the layout is easy to figure out you can click the microphone to record audio from your PC when you click the plus icon this is where you can upload a video from your computer. Insert text or an icon and you can upload a photo or import from services like Creative Cloud Drop box Google photos and Google Drive to the right.
You can also change the layout theme resize and add music from their collection or add your own music. The downsides to using Adobe spark free is that the video quality is limited to 720p and they'll put a watermark on your creation unless you upgrade
CLIP CHAMP
Clip champ is one that many of you have probably heard of its feature-rich with additional tools including a webcam recorder video converter and compressor the layout is great to add your media. you can click on the add Media button here on the left or you could drag your media from a folder on your computer and drop it in this window to use it in your project.
Left click on it and drag it down to the timeline you'll find the key tools along the Left including text overlay. You can add transitions while the free version of clip champ does not impose its watermark on your project. It does limit the quality of your exports to a paltry 480p standard-definition. they also recommend using the Chrome browser for the best performance and user experience.
KIZOA
cos OA is a popular site for making videos and creating slideshows. It's packed with a ton of effects and animations. That can be used in your project. this one is user friendly as well in the movie maker after uploading your clips dragging them to the storyboard below and drop them to the right of the photos tab. which should be named the photos video tab you'll find the transitions effects and other tools let's head over to transitions and to add one drag the one you selected between two clips.
Where you see the box of the T and drop it now lets head over to FX select one and drag it down to the actual video and drop it. Then click on enter to save it to your video. if you go to the music tab you'll find music. That is YouTube's approved just drag and drop the selected audio to the video clip where you'd like for that music to start and over here. The right to share download or save your project you will need to create an account in the free basic plan. There is a watermark movies can be up to 2 minutes in length with up to 1 gigabyte in storage and 720p HD is the highest video export resolution.
WEVIDEO
WeVideo is another easy to use online video creation tool with advanced features in addition to uploading your own media. you can import from Google Drive Dropbox and many others. It utilizes a true timeline that is similar to what you find in many popular video editing programs. Once your media is loaded drag and drop it in the timeline to the appropriate video or audio layer.
I'll do this for the video and I'll drag an audio one down here as well to the right of my media there are tabs. Where you can add text audio transitions and backgrounds some of which is not available in their free plan. Plus they'll add a watermark to your video here in the upper right hand corner other limitations with the free plan. include a 5 minutes per month publish time 1 gigabyte of storage and 480p is the maxed resolution here's a bonus site.
ONLINE VIDEO
Online video cutter lets you upload or import files up to 500 megabytes. you can easily trim rotate or crop your video to the desired area first choose a file from Dropbox Google Drive or a URL. you can also choose a file from your computer and drop it in the window to trim the unwanted footage from the beginning or the end of your video. click and drag the trim handles inward to crop your video click the crop button then drag it the corners to the area that you want visible to be right of the crop button. you can rotate your Video your video can also be saved up to a full 1080p HD and when you're done click on save to the right.